Unmatchable Fabric Quality, Workmanship, and Practical Design to Achieve Maximum Performance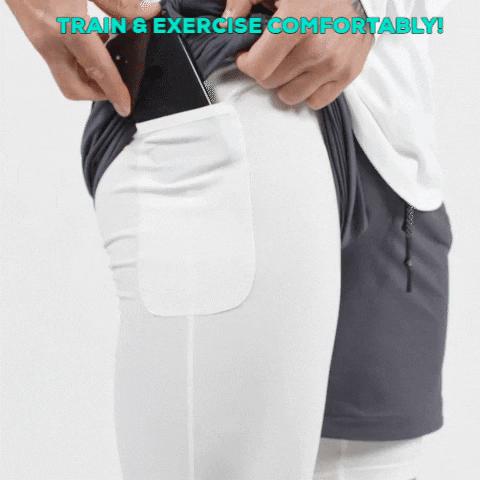 These Secure Pocket Fitness Shorts allows a full range for motion and activity, great for any man who loves sports.
The men's running shorts have built-in long mesh liner wicks moisture and dry quickly for optimal comfort and private protection, which is a super useful feature for men. Mesh air vents on both sides of gym shorts for increased breathability, keeping you cool in hot weather.
The liner of the gym shorts features a hidden phone pocket to keep your phone secure and out of the way while training and running. Allows easy access and free flow of movement!
No matter what you are doing, keep your essentials secure and close to your body! The men's running shorts feature a secure back pocket for your keys, cash or other valuables can be closed with the featured zipper.
These men's running shorts are engineered to compliment all sports where you could use a little extra support and easy access storage!